Welcome to the August 2023 Flex Insider.
Huntsville Hamfest
August 19 & 20, 2023
Join FlexRadio at the Huntsville Hamfest, on August 19 and 20 at the Von Braun Center in Huntsville, Alabama, and take advantage of Hamfest deals all week. FlexRadio will be demonstrating its full line of transceivers, as well as our integrated Genius line of high-power amplifiers and tuners. Demonstration units, as well as new, will be available at the show for purchase.
FlexRadio is sponsoring the Hamfest Youth Lounge and offering hands-on operating experiences on Flex gear at the GOTA station again this year.
You can also see our full Genius line at the GigaParts booth where we will be demonstrating ease of operation/integration with third-party exciters.
In addition, Mike, VA3MW, will be presenting on the features of the Genius Line (Power Genius XL, Tuner Genius XL & Antenna Genius) integration with your OEM HF radio (Icom, Kenwood, Yaesu, Elecraft). See him at 2pm in Room 1.For those unable to attend the Huntsville show, hamfest specials will be available online.
Check with your local dealer for any sales applicable in your area/country.
Specials are valid in the U.S. only.
---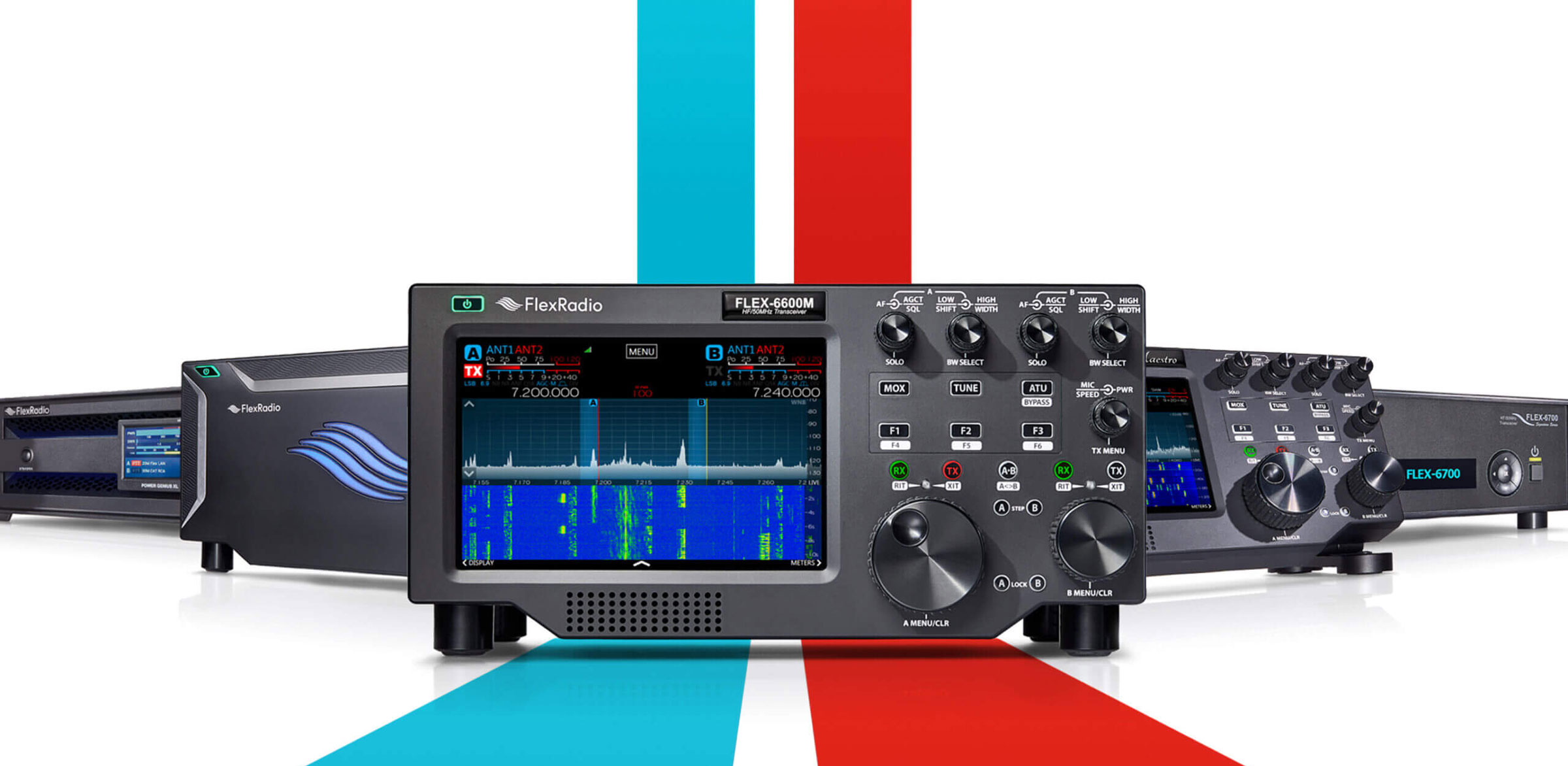 Product updates
FLEX-6400 / FLEX-6600
FLEX-6400 and FLEX-6600 radios are in stock and shipping within 3 business days of order placement. FLEX-6400M and FLEX-6600M models are expected to begin shipping in early October 2023. For those customers with M-models on backorder, yours will be the first to ship as soon as they come off the line.
Maestro
The Maestro continues to stay on track for production sometime in November and we expect to start shipping around the fall holidays. For those customers with a Maestro on backorder, watch for an email in the coming weeks to confirm your order and complete a short survey on your interest in various accessories in preparation for the first build.
Genius Line Update
Power Genius, Tuner Genius, and Antenna Genius products are all currently in stock and shipping within 48 hours of order placement. For deals on bundle offerings please contact hams@flexradio.com for more information and let us help you take your station to the next level.
---
Software updates
FlexRadio has announced the availability of SmartSDR v3.5.8. For more details on what is in this release and to upgrade your radio to this latest version, please visit our community.
As part of an urgent cleanup exercise, we are removing some older versions of SmartSDR from Maestros and M model radios. V3.4.23 and V2.9.1 were removed on Monday, August 14.
---
OEM HF Radio Operation
Do you own a non-Flex HF Radio and want to use it with the Power Genius XL and/or Tuner Genius XL? Thanks to our amazing engineering teams, we have made it a bit simpler to make this happen.
Both the TGXL and PGXL can connect directly via CAT (or CI-V) to either device today.
What if you want to connect any 2 HF radios at the same time?
This is one sample configuration for radios that have CAT over USB and an external RS232 CAT port.
If this configuration is something you have, and are interested in upgrading to a Power Genius XL and/or a Tuner Genius XL, we are here to help.
Imagine your FLEX-6400 sharing the PGXL with your other HF radio. Add a 8×2 Antenna Genius and you have a beautiful station setup.
---
Accessory sale
10th Anniversary Radiosport RS60CF headset with Electret-Condenser Mic
The FlexRadio branded Radiosport headset from Arlan Communication is a high-quality carbon fiber finish stereo headset with cloth covered deep gel ear muffs that provides 24dB of acoustic noise reduction.
Normally, this awesome headset is $339 but now on sale for $269. Save $70.
Maestro A/B Model Accessories
With the upcoming introduction of the new Maestro model, we have found that some of our accessory items from earlier versions won't work with the new model. In particular the tilt feet. So now is your chance to snag some of these nifty accessories at blowout discount prices:
Do not pass up updating your Maestro A or B model to these very nice Tilt Feet.
Shack Flags
So your FlexRadio pride by hanging one of our newly introduced fabric flags on your shack wall or take it along on your field day or DXpedition excursion.
---
Trade ins / Trade ups
Trade in your Radio or Amplifier
FlexRadio is thrilled to introduce the FlexRadio Trade-In program, designed to enhance your ham radio experience. Whether you wish to trade in your older ham radio gear or upgrade your current FlexRadio equipment, this program offers an exciting opportunity to exchange your devices for the latest and most innovative solutions from FlexRadio, including HF Radios and Amplifiers.
Key Features of the FlexRadio Trade-In Program:
Stay Up-to-Date: Keep pace with the rapidly evolving world of amateur radio by trading in your outdated equipment. Upgrade to the latest and greatest offerings from FlexRadio, ensuring you have access to cutting-edge technology and enhanced performance.
Seamless Trade-In Process: The FlexRadio Trade-In program provides a streamlined and user-friendly process. Our knowledgeable team will guide you through the steps, ensuring a hassle-free trade-in experience.
Exclusive Benefits: By participating in the trade-in program, you'll enjoy exclusive benefits such as special offers, discounts, and personalized assistance. Discover a world of possibilities with FlexRadio's state-of-the-art solutions.
To learn more about the FlexRadio Trade-In program and explore the options available to you, please visit our dedicated Trade-In program page on our website. Our team is also available to answer any questions you may have and discuss your specific requirements.
Please note that the FlexRadio Trade-In program is currently available for customers located in the United States only.
Upgrade your ham radio gear today and unlock the potential of the latest FlexRadio solutions. Join the FlexRadio Trade-In program and elevate your amateur radio experience to new heights.
For more information, visit our Trade-In program page on our website or contact us here.
---
2023 Events
Calendar of Events
Huntsville, AL
August 19-20
September 16, 2023
Chicago, IL
---
Bread Financing
Introducing Hassle-Free Financing for Your Radio Equipment Needs with FlexRadio and Bread Finance
Looking to upgrade your radio equipment and seeking a convenient financing solution? Look no further! FlexRadio has joined forces with Bread Finance to offer you a seamless financing experience. Now, when purchasing your desired radio, amplifier, tuner, or any other equipment from FlexRadio, you have the option to select Bread Finance during the checkout process.
Easy Financing: Say goodbye to complicated financing procedures. With Bread Finance, the process is straightforward, ensuring a hassle-free experience from start to finish.
Flexible Options: Tailor the financing terms to suit your needs. Bread Finance offers flexible payment plans, allowing you to select the terms that align with your budget and preferences.
Transparent and Clear: No hidden surprises or ambiguous terms. Bread Finance ensures complete transparency, providing you with a clear understanding of the financing terms, including interest rates and repayment schedules.
Unlock the Power of FlexRadio Equipment with Bread Finance.
Experience the latest advancements in radio technology without worrying about upfront costs. With FlexRadio and Bread Finance, your dreams of owning high-quality radio equipment are within reach. Simply select Bread Finance during your checkout process, and embark on your radio journey without delay.
Don't miss out on this incredible opportunity! Upgrade your radio equipment today with the convenience and flexibility of Bread Finance, available exclusively through FlexRadio.
Bread Financing pre-authorizations are valid for 30 days from the date of your order. If your product is shipping beyond the 30 day window, you may be required to resubmit your information.
---
Contact us
If you need to reach out to us, you can find us at:
www.flexradio.com
hams@flexradio.com
512-535-4713 Option 1
73 es gud dx!
---