FLEX-6700
HF/50MHz Transceiver for the
most demanding amateur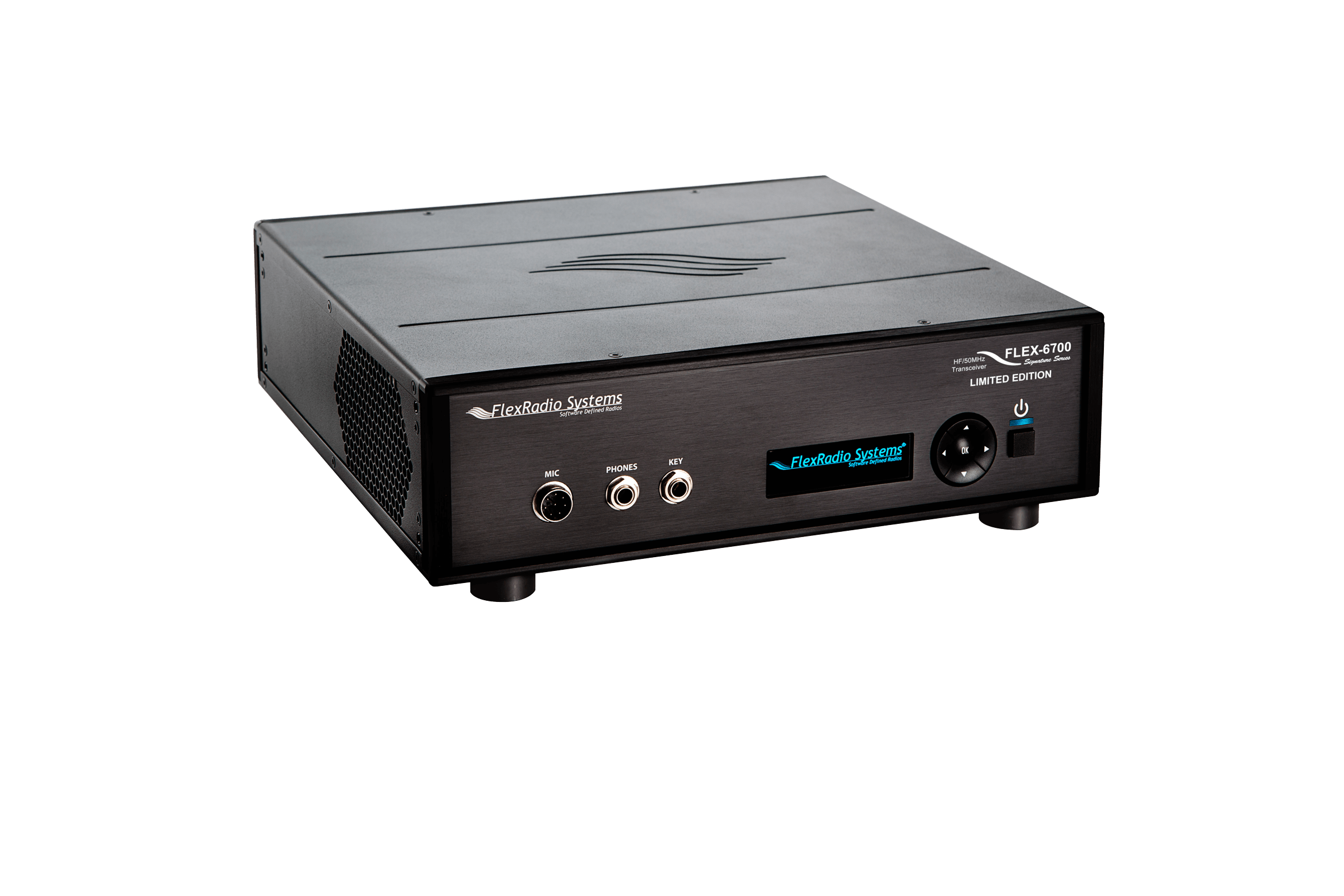 The Ultimate On-Air Experience
Total Flexibility
With SmartLink remote*, just turn it on and play radio from anywhere.
Dirt Simple Remote
Plug and Play
Built in Wi-fi and Ethernet
Truly Wireless Operation**
Maximum Performance
SO2R in one radio
116db RMDR
Continuous MARS/CAP TX Coverage
0.02ppm OCXO
8 digital audio streams and 4 IQ streams
 Receiver
Receiver Architecture: Direct Digital Sampling
Spectral Capture Units: Two (2)
Maximum Slice Receivers: Eight (8)
Maximum High Resolution Spectrum Displays: Eight (8)
Maximum Panadapter Width: 14 MHz
ADC Resolution: 16-bits
ADC Sampling Rate: 245.76 Msps
Wideband Frequency Coverage: 30 kHz – 72 MHz; 135 – 165 MHz
DAX IQ Channels / Bandwidth Per Channel: Four (4) @ 24 kHz – 192 kHz
DAX Audio Channels: Eight (8)
Amateur Band Preselector Coverage: 160m – 6m (except 60m)
Preamplifiers / Attenuators: -10 to +40 dB
Spurious and Image Rejection Ratio: 100 dB or better
External Powered Speaker Output Impedance Level: 600 Ohm Stereo Unbalanced
 Mechanical
Height: 4″ (10.2 cm) with feet; 3.5″ (8.9 cm) without feet attached
Width: 13″ (33 cm)
Depth: 12″ (30.5 cm) or 13″ (33.04 cm) with front handles
Weight: Approximately 13 lbs. / 5.9 kgs
Operating Temperature: 0 to +50 degrees C; +32 to +122 degrees F
 Transmitter
Transmitter Architecture: Direct Digital Up-conversion
TX DAC Resolution: 16-bits
TX DAC Sampling Rate: 491.52 Msps
RF Output Power: 1-100W nominal SSB, CW, FM, RTTY, Digital; 1-25W nominal AM
Amateur Band Coverage at Rated Power Output: 160m – 6m
Low Pass PA Filter Bands: 1.8 MHz – 30 MHz continuous, 50 MHz – 54 MHz
Transverter IF Output Power: +0 dBm Typical; +15dBm max (+7 dBm, 2m)
Transverter IF Frequency Coverage: 100 kHz – 72 MHz; 135 MHz – 165 MHz
Modulation System: Digital Low Power at Carrier Frequency
Maximum FM Deviation: ±5 kHz
DAX Transmit Channel: Yes
Carrier / Unwanted Sideband Suppression: <-80 dBc typ / <-80 dBc typ
Spurious Emissions 1.8 – 50 MHz Amateur Bands: <-55 dBc; -65 dBc 6m
Transmit Bandwidth: Default 100-2900 Hz (Variable 50-10000 Hz)
Microphone Connectors: Unbalanced 8-pin Foster, Balanced XLR/TRS
Microphone Impedance: 600 Ohms Nominal (200-10kΩ)
 Antenna
Matching Range 80m – 10m: 8.3 Ohms – 300 Ohms
Matching Range 160 and 6m: 16.7 Ohms – 150 Ohms
 Electrical
Power Supply Requirements: +13.8V DC nominal ±15%
Current Drain (Receive/Transmit Max): 3A / 23A @ 13.8V
 General
2U, 19inch (48.26 cm) Rack Mounting Kit
Front Handle Kit (adds 1 inch/2.5 cm to total depth
USB 2.0 Ports (peripheral control): Two (2)
Master Clock Frequency: 983.04 MHz
Master Clock Phase Noise: -147 dBc@ 10 kHz; -152 dBc@ 100 kHz
10 MHz Reference Clock Stability: 0.02ppm OCXO
Emission Modes: USB, LSB, CW, RTTY2, AM, Synchronous AM, FM, NFM, DFM
Frequency Resolution: 1 Hz min.
Antenna Connectors: SO-239×2, BNCx2, XVTRx1
Antenna Impedance (w/o tuner): 50 Ohm Unbalanced
 Options
GPSDO with Rear Panel 10 MHz Reference Output
GPSDO Frequency Stability (GPS locked):1 5 x 10 (-12) over 24 hours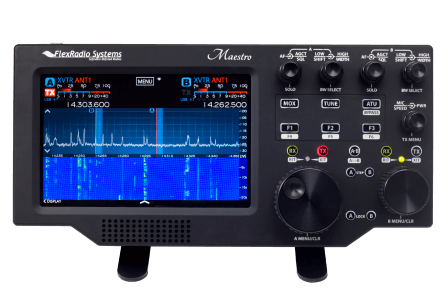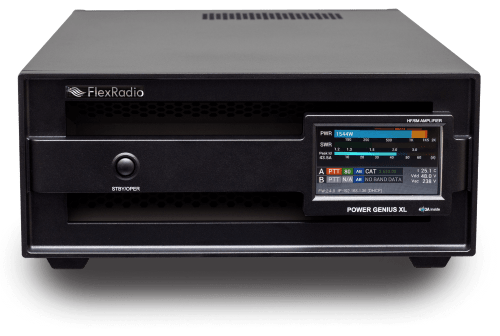 Visit our Learning Center
Need help with our products, software or services? Start by visiting our learning center. Once there, you can download data sheets, quick start guides, installation manuals and watch video tutorials.
*SmartLink Remote Requires SmartSDR V2.x License. Requires internet connection. **Requires customer supplied battery.
Specifications subject to change without notice. 1Requires optional GPSDO module 2Requires 3rd party software.