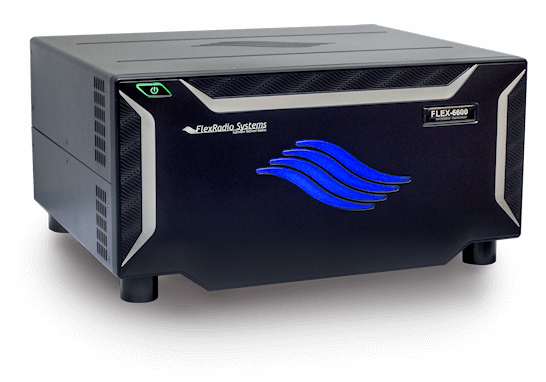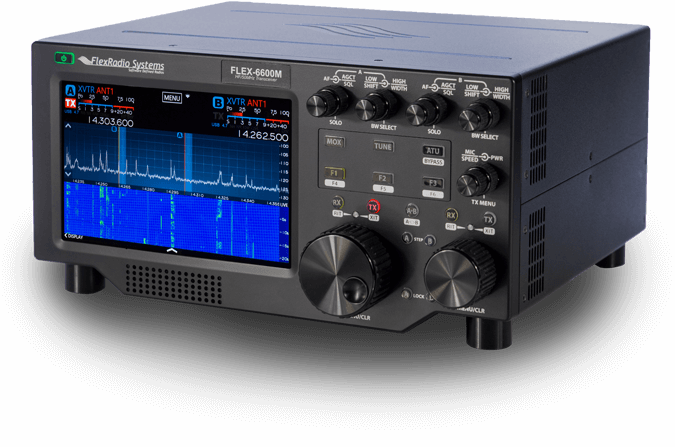 FLEX-6400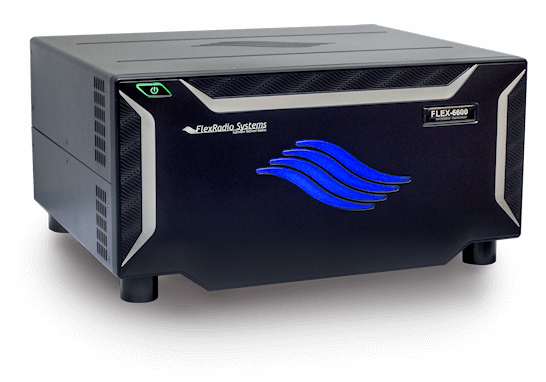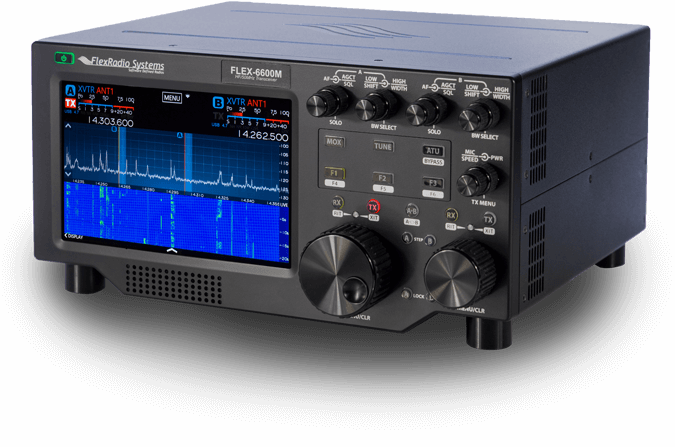 FLEX-6600
FLEX-6700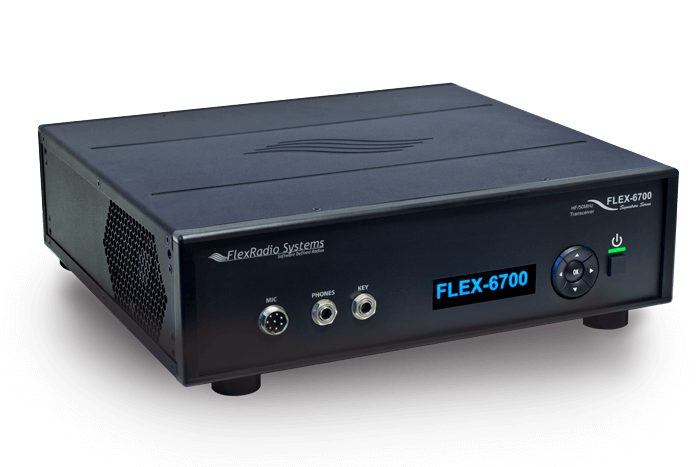 Maestro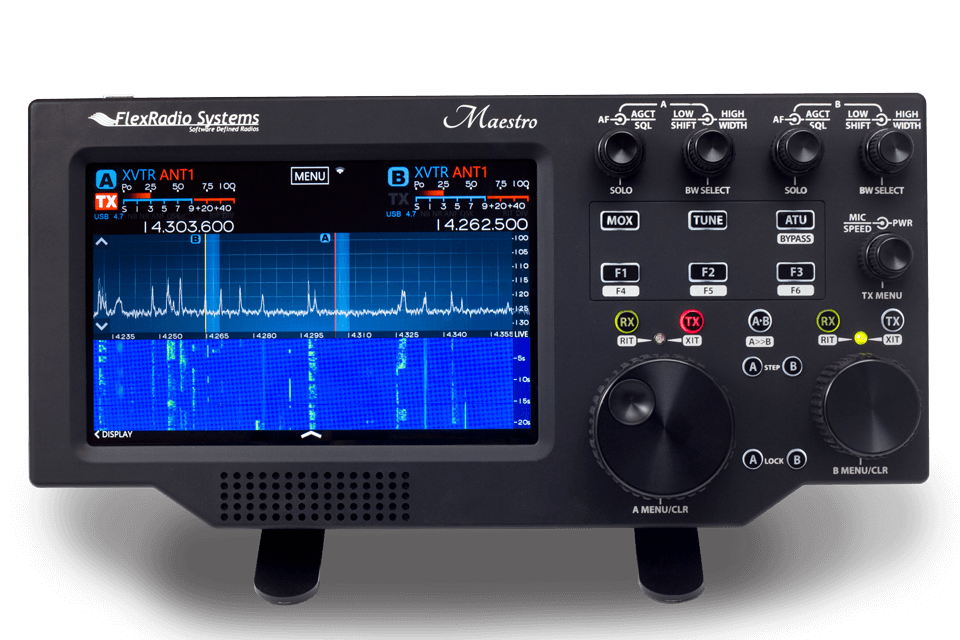 PowerGenius XL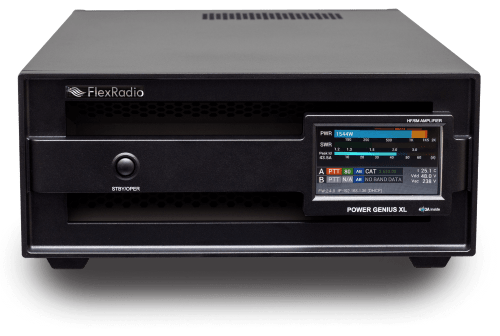 Smart SDR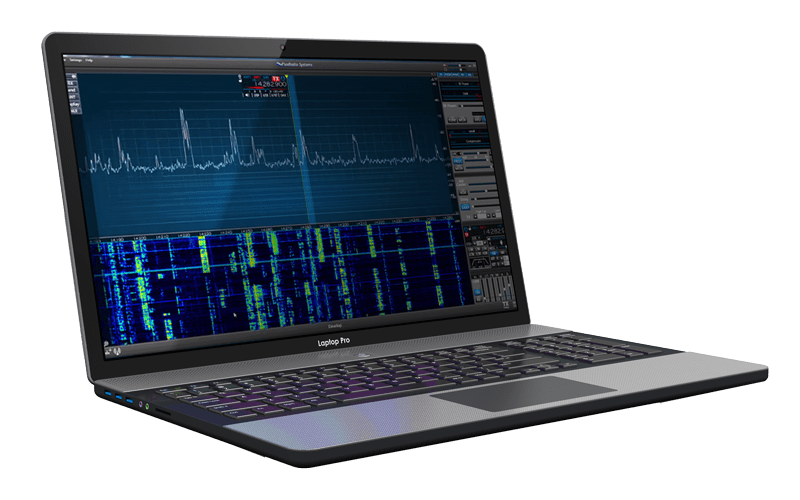 I replaced my ICOM 7800 with the FLEX 5000 and 2nd Receiver. I had them both here at the shack at the same time where I could A/B them. The Flex preformed as well as the $10,000 + ICOM but was much more versatile. I have also sold my Johnson Viking Valliant. The Flex transmitter on AM has better audio response and the bandwidth is exactly what you set it to. It is much friendlier to those on the band around you. Of course it is also much more convenient to use.
I moved to a 6600M from a IC-7610. Where it destroys all others is sheer performance. Extraordinarily quiet, highly sensitive receiver with 4 slices at the same time with no perf degradation. It pulls out whispers of a CW out of noise and the amount of noise suppression you can do is almost magical. Try it for a month. I did comparison shopping of the 6400/6600 and 6700 and settled on the 6600 as the nice mid point.
The 6600 is great. LOVE the quiet large fan. Nice design. For my operating style I changed my order to the 6600 and a Maestro. I find the portability of the Maestro around the house to be better fitted to my operating. In the summer I listen to the NY Mets games on the Maestro on the deck in the evenings since our satellite provider does not cover their sports channel. Like being a kid again listening to the game under the stars. The original Maestro will go back to work with me and ride shotgun on my desk. There's a few groups I enjoy listening to in the morning.
I have now had the Flex 3000 for about 10 days and overall it is amazing. If there are any shortcomings to this radio I certainly haven't found them yet. Overall I am very happy with my purchase and I think it represents a tremendous value. After I got my first digital camera I never again used my film cameras, and I'm thinking that now that I have my Flex 3000 I will probably never use my analog radio again. Thanks again for helping me make this exciting transition and for advancing amateur radio!
I have been a ham for more than 30 years and have had many radios. In every way my Flex is better than the other rigs in my shack. As I have heard other Flex owners say, it is like operating in the dark, when trying to use a rig without the visual interface. Thanks for all at Flex for the great radios and software that you produce. Also thanks for the personal interest each of you take in supporting your customers.