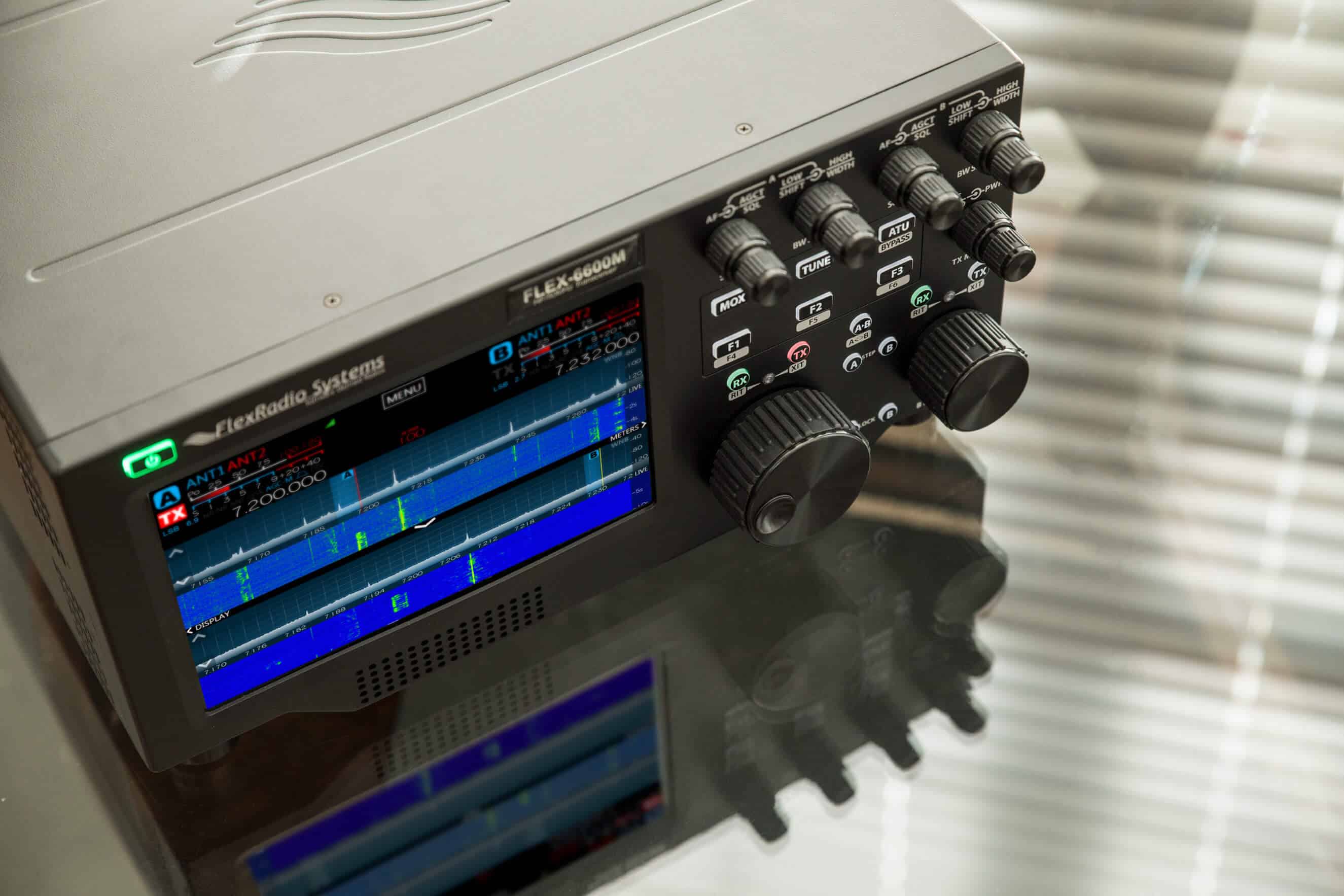 6600/6600M
Signature Series HF/50 MHz Direct
Sampling SDR Transceiver
6600
Radio Server SDR Features
100W PEP HF-6M Operation
All Modes/All Bands
Integrated Remote Operation With Maestro, PC/ Laptop, iPad® Or iPhone®
4 Independent Band / Mode Receivers
Full Duplex Cross-Band Operation
True Diversity Reception
Two Receive-Only Ports
Two Transverter Ports
Economical SO2R Solution – (OTSPR) Support In One Radio
Contest Band Filters: >50 dB Rejection
Direct Sampling SDR 245.76 Msps – 16 Bit
115 dB 2kHz RMDR
>155 dB Dynamic Range
10 MHz Reference Input With GPSDO Option
Optional MARS/CAP/Shares Expansion
Built In Antenna Tuner
6600M
All-in-One SDR includes all the features
of the FLEX-6600 plus
Spectacular 8-Inch, 1920 X 1200 IPS Integrated Display
Touch Tune, Zoom, Pan, Controls At Your Fingertips
Ergonomically Optimized Controls With Full Dual VFO
Up To 14MHz Spectrum / Waterfall Bandwidth
Real-Time Spectrum / Waterfall
External Display Output – Full 1920 X 1200 Resolution
Internal Speaker
Simply Beautiful
No PC required to operate the FLEX-6600M*
8 inch 1920 x 1200 IPS Display
Up to four independent receivers
Up to four 14MHz spectrum displays
Ergonomic workflow
Wide spaced/single function controls
Anywhere, Anytime, From Any Of These Devices:
With SmartLink and a FLEX-6600/FLEX-6600M you can operate your radio from almost anywhere! Just take an iPhone, iPad, Laptop or Maestro with you and instantly connect to your radio with virtually no setup required.
Plug & Play Remote**
No complex setup required
Operate anywhere, any time
Use a Maestro, iPad, iPhone or Laptop
Across the country or across the world
Complete control
Best in Class Performance
115db RMDR
No noise fatigue
Ultra Low Phase Noise
Full Break-in QSK CW
Diversity Reception
SO2R in a box
Brick Wall Filters
Stunning transmit audio
 Receiver
4 Independent Band/Mode Receivers (Max)
1/2 kHz Reciprocal Mixing Dynamic Range (RMDR): 110/115 dB
ADC Bits/Sampling Rate: 16/245.76 Msps
Frequency Coverage: 30 kHz-54 MHz
Amateur Band Preselectors: 7th Order Contest Bands, 3rd Order Other
Cable-less Digital Audio (DAX/DAX IQ) Channels: 4/4
Receive Only Ports (Base/Including XVTR Ports): 2/4
Full Duplex RX/TX Operation
Simultaneous Receive on Two Antennas (e.g. 20m & 6m)
Single Radio SO2R Operation – No External Equipment
Diversity Reception
 Spectrum/Waterfall
Internal Touch Panel Display Size Diagonal: 8-inch (6600M)
Integrated Display Resolution: 1920×1200 (6600M)
External Display Resolution/Connection: 1920×1200/HDMI (6600M)
Spectrum/Waterfall Displays (Max): 4
Spectrum/Waterfall BW (Min/Max): 1.2 kHz to 14MHz
Spectrum Dynamic Range (Max Zoom In): >155 dB
Spectrum Resolution Bandwidth (Min): 1.6 Hz/px
 Transmitter
160m-6m Transmitter Output: 1-100W(25W AM)
Harmonic Suppression (Typ): < -60 dBc
Transverter Ports: 2
Transverter Frequency Coverage/Power: 100 kHz – 54 MHz/0 to +10 dBm
Integrated Automatic Antenna Tuner Range: 3:1 SWR
Continuous MARS/CAP Coverage Optional
 General
Modes (Note 1) SSB, CW, AM, SAM, FM, FREE-DV, RTTY, DIGITAL
Integrated Remote Operation
Maestro, PC, MAC, iPhone, & iPad Client Options
Internal Speaker/Power: 2W Class D (6600M)
Frequency Stability: (0C – 50C) 0.5ppm (TCXO)
GPS Disciplined Oscillator: Optional 5 x 10-12 Over 24 Hours
External 10MHz Reference Input
Power Supply Requirements: 13.8 VCDC +/- 15% (14 VDC Nom)
Dimensions: 6.74″H (17.1 cm) x 14″W (35.6 cm) x 13.25″D (33.7 cm)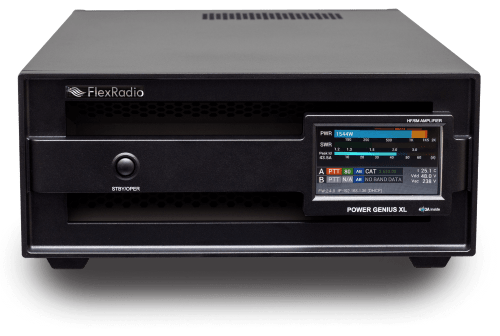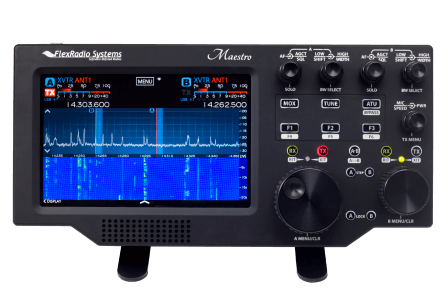 Visit our Learning Center
Need help with our products, software or services? Start by visiting our learning center. Once there, you can download data sheets, quick start guides, installation manuals and watch video tutorials.
*A PC may be required for use of 3rd party software such as loggers and digital modes programs **SmartLink Remote Requires SmartSDR V2.x License. Requires internet connection. 1. RTTY and other digital modes use 3rd party software over DAX channels.