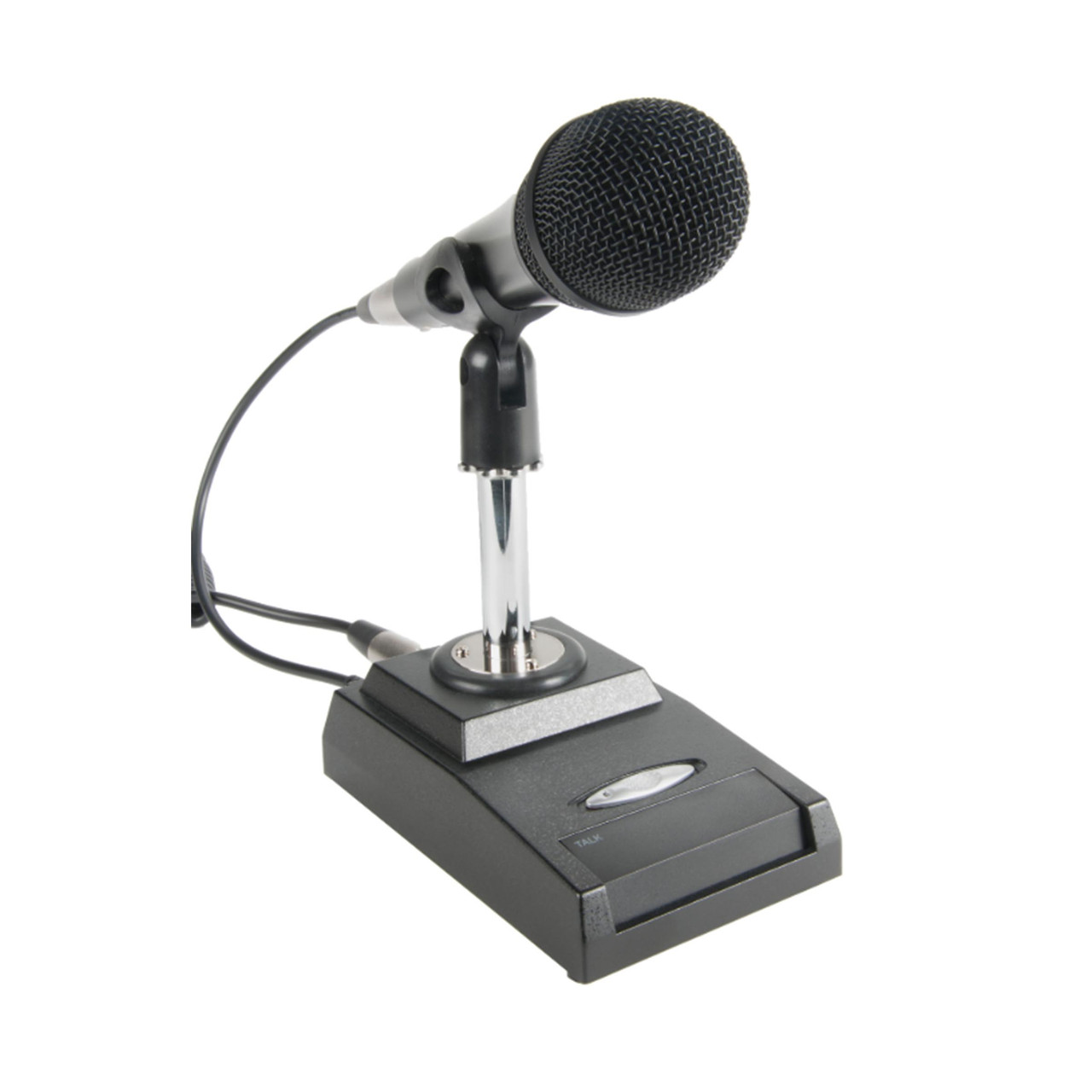 The M650 microphone is the M Series counterpart to the M629 that provides well articulated overall audio with overall higher-end output punch for contesting and DX operation.
Featuring a unique cardioid dynamic element with a response pattern similar to the M629, the M650 incorporates an abrupt frequency response change above 1 kHz to 2 kHz then has a flat response to 4 kHz. Lower frequencies are somewhat diminished relative in output to the higher ones, giving the sound more high-end punch with a slightly less low-end response; a top-of-the-line dynamic mic with less low-end response than the M629.
Plug the detachable coiled cable into the mic jack on your transceiver, and you're ready to operate. To use the microphones with any of the 3 conductor TRS + RCA phono, 8 pin Foster, or RJ-45 modular, plug in a different accessory cable. Easy! One detachable cable is included with the $158 purchase price.
The base is metal and weighs 2.5 pounds to keep it from sliding around or being knocked over easily on the desk. Total weight of base and desk microphone, over 4 pounds. Metal microphone body, standard 5/8 x 27 thread metal standpipe, rubberized microphone clip. The circular rubber ring around the circumference of the metal standpipe for the mic clip is an internal shock mount for noise isolation.
Large push-to-talk switch on the base front. To lock the PTT for those longer QSO's, slide the silver slider switch to the left while the PTT switch is down. To release, slide back to the right.
Want a different on-air sound from a different INRAD microphone? The M-series microphones on the base are also interchangeable. To change from one mic to another, unplug the 3 pin XLR cable from the back of the mic and pull it off the clip. Plug in the new mic, put it on the stand. It's that simple.
Alternatively, the M-series microphones can be purchased alone. M-series microphones are supplied with a cable from 3 pin XLR to 1/8″ mono male jack that is used with M-series adapters to plug into the transceiver.