SALE
All Bundles
FLEX-6400 Remote Station Bundle
Save big with a bundle! $250 off and free US shipping!
MSRP: $4,093.89 $3,749.00 $3,749.00
MSRP:
Please allow from six (6) to eight (8) weeks for shipment. Payment(s) will not be processed until an order has been shipped.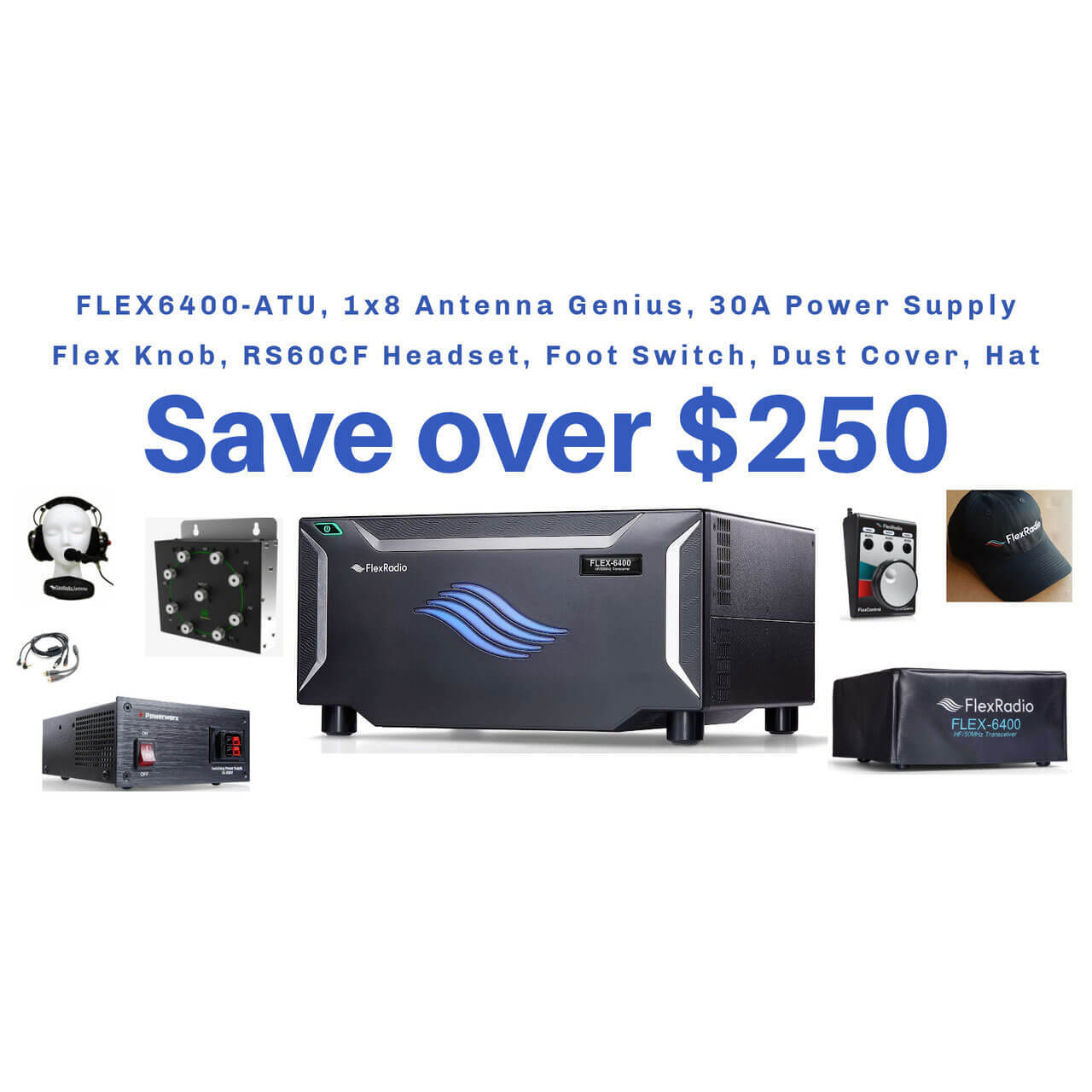 "Get the homefield advantage from afar."
Everything you need to get on the air, at home or away.
The FLEX-6400 offers the latest direct sampling SDR technology at an economical price for the general HF/6m operator yet it offers great performance for chasing DX and contesting.
The FLEX-6400 model is designed for the Ham who wants to operate the radio exclusively as a server from PC, laptop, Maestro, Mac*, or iOS clients — whether local or remote. Both models share the same game-changing band awareness, industry-leading phase noise performance, brick wall filters, and legendary audio performance to deliver you the most fun across a wide variety of operating styles.
With a PC, laptop, or Mac client you can utilize up to two 7 MHz spectrum/waterfall displays and independent receivers to revolutionize your view of the bands. Its two receivers can be placed simultaneously on any band and mode with instant QSY between VFOs. Digital mode operation is a dream with no sound cards, cables, or boxes needed.
FlexRadio's industry-leading SmartSDR™ software offers compatibility across the entire FLEX-6000 Signature Series family to deliver continuous leveraged software enhancement. And you can use the latest SmartLink™ technology to access your radio virtually anywhere from any SmartSDR compatible client with only a login and password — even your iPhone.
Resources for FLEX-6400 Remote Station Bundle
Documentation
Software