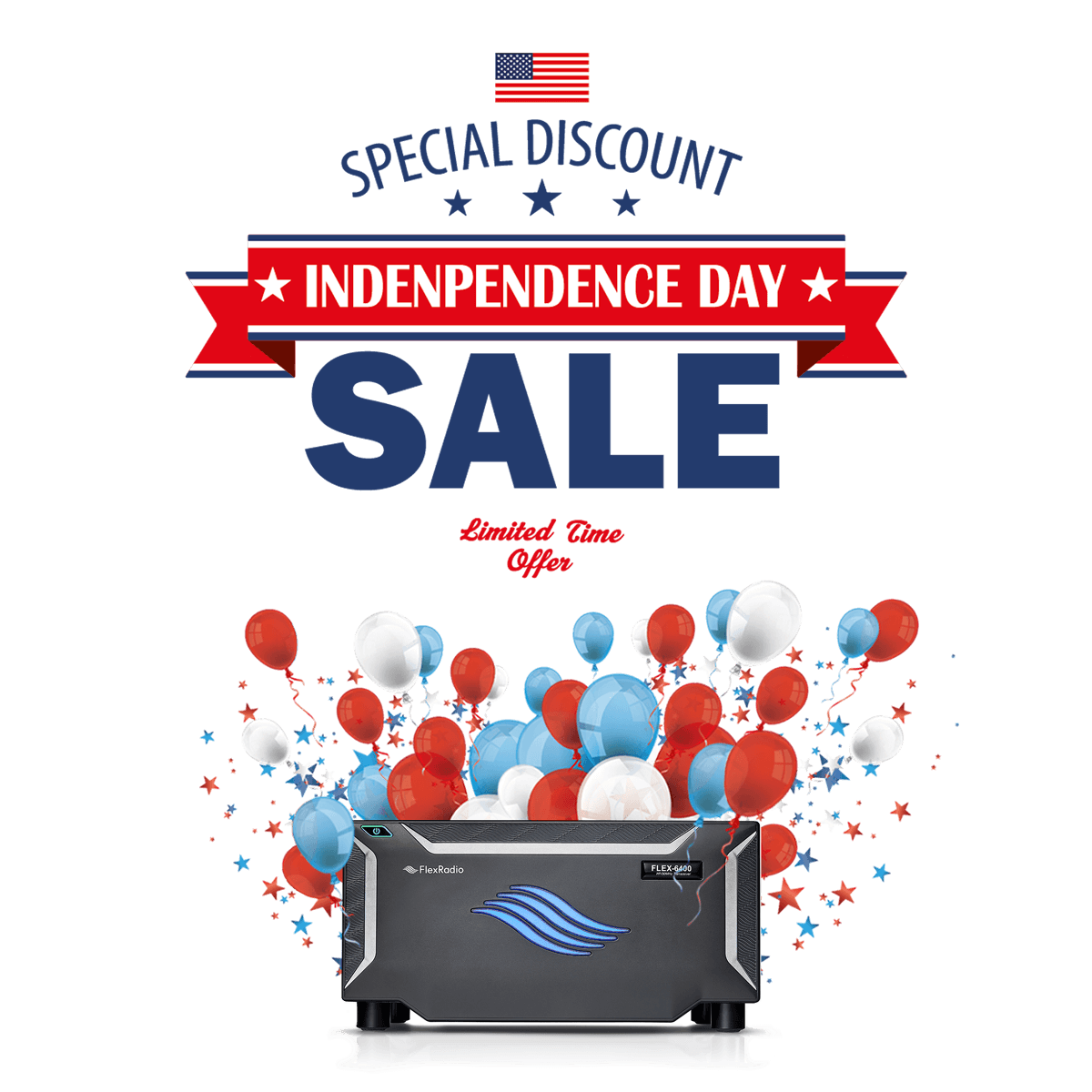 Innovation meets affordability
Brace yourself for a spectacular 4th of July sale event! The perfect opportunity to enhance your radio setup, upgrade your equipment, dive into the world of FlexRadio for the first time, or convince your buddy it's time to move to a FLEX.
Whether you're a seasoned operator or just getting started, now is the time to take advantage of this extraordinary offer. Don't miss out on the chance to elevate your radio experience with FlexRadio's state-of-the-art technology at unbeatable prices.
Discounts are applied automatically on order total.
*Radio bundles include FLEX-6400, FLEX-6400AT and FLEX-6600
PG XL/TG XL/Radio Bundle:
Includes:
PG XL/TG XL/AG Bundle:
Includes:
PG XL/TG XL/Radio Bundle:
Includes:
PG XL/TG XL/AG Bundle:
Includes: